Participating artists: David Chikhladze, Liza Kvantaliani, Tama Kvantaliani, Levan Manjavidze, Savle Shubladze.

Curated by Mariam Shergelashvili
Constant Flow is a creative stream and its tributaries, leading us to discover feelings, self-reflection, limitations, and unboundedness. While researching painting, sound, digital image, and text layers, this experiment unites artists of different generations and experiences into a perceptive area of a creative flow.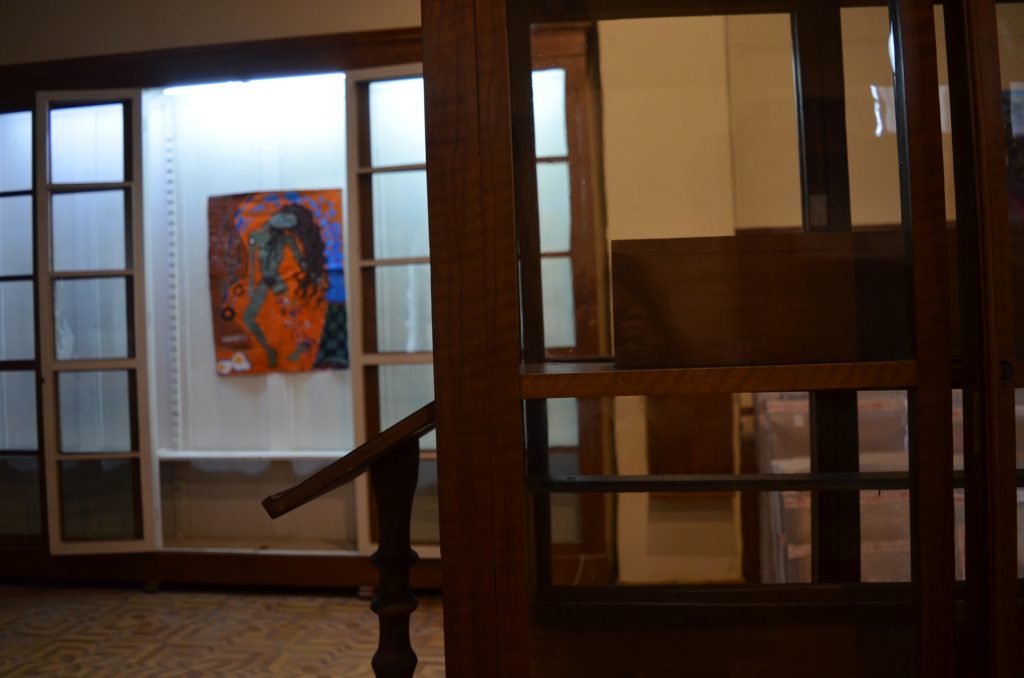 Constant Flow includes the impulses of a body's freedom, touching and feeling, emptiness and seclusion, overstepping and alienation. Semantic and emotional streams flow in temporarily empty spaces of the museum. With its history of many years, today we can see the Silk Museum as a "House of Knowledge." Currently, during the rehabilitation process, it is presented with its objects wrapped and the collections stored, "without museum objects." During the museum's transitional time, this approach tries to think about the emptiness spatially and emotionally, to "fill" or transform the cracks and dents.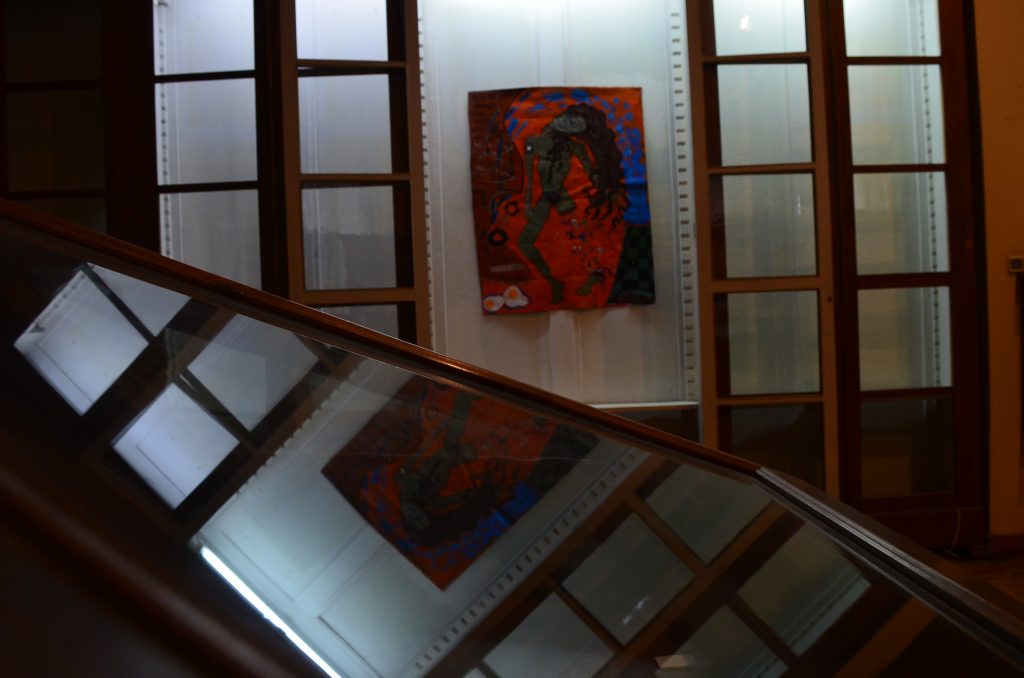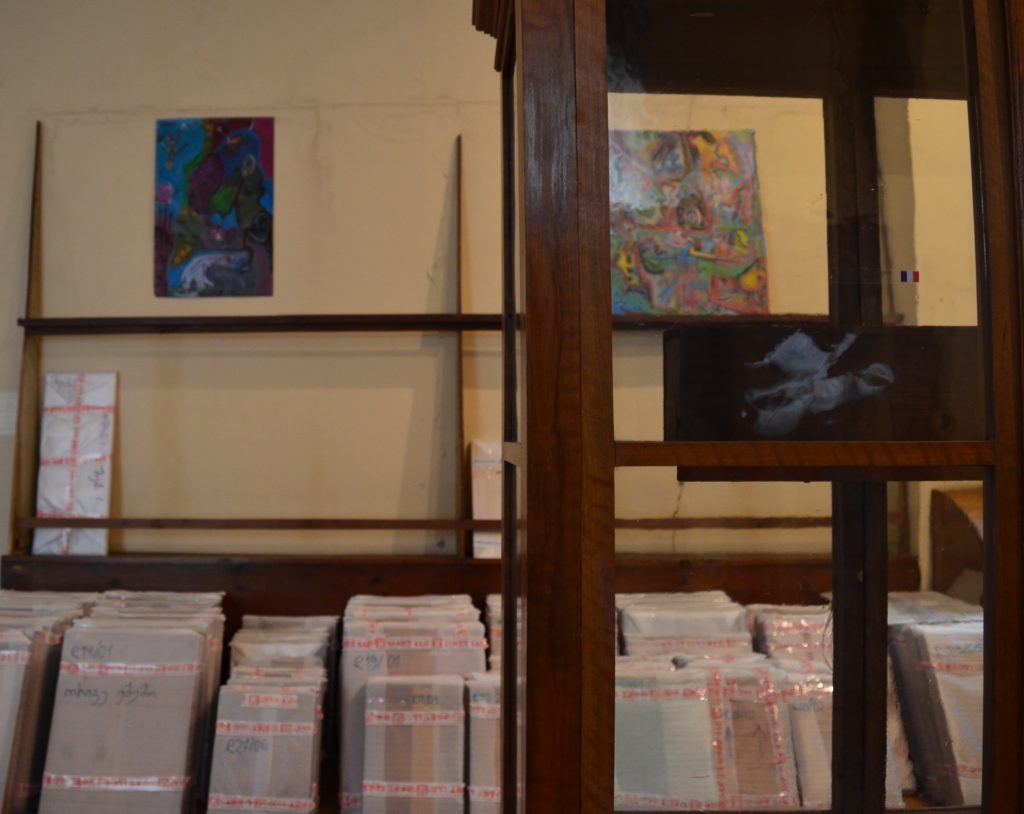 How does creative energy originate and transform? How do physical, spatial and imaginary realities connect with each other? These questions bring us closer to the various layers in the individual artistic search present in the space.
With expressive works, intensified intuition, and untamable aspiration for personal search, Liza Kvantaliani shows her personal views and dramatic contemplations.
Tama Kvantaliani's collages and digital images are created on the intersection of abstract and imaginary worlds, quoting and self-analysis, bringing playfulness in the museum's empty hall.
Savle Shubladze's installation reveals a sensitive perception of alienation and one's connection to home, nature, and environment.
Overflowing vibrations of touching and cyclical movement spread in Levan Manjavidze's video projections.
Inside the museum's library, David Chikhladze's poetry flows like a sensitive stream. Shifting between the haikus, specific words and those transformed into sounds, among moving or still images, makes us think about free, constant processes of creative dynamics.
This experiment in the exhibition space is part of the project Without Museum Objects, a series of events that respond to the Silk Museum's rehabilitation period, its transitional stage, the spaces in the process of renewal, and the topics of exposition. The project is created and curated by Data Chigholashvili. Constant Flow is created and curated by Mariam Shergelashvili.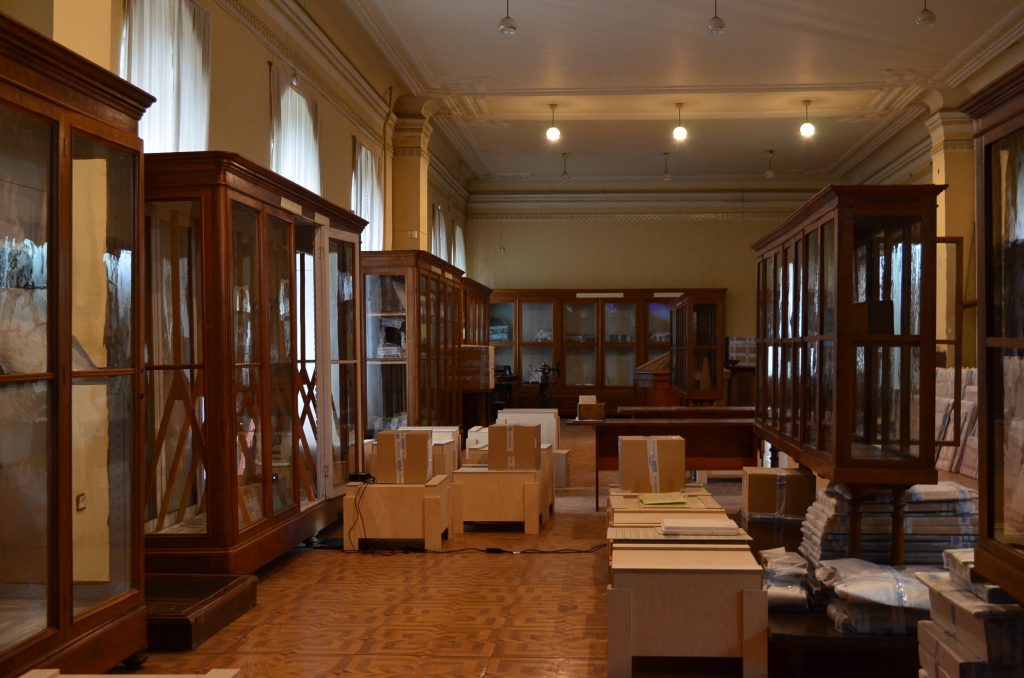 Without Museum Objects: Constant Flow took place as a collateral event of Oxygen Biennial of Contemporary Arts, responding to and extending its concept in 2021 – The Rites of Passage – curated by Keti (Ketevan) Shavgulidze, Ser Serpas.
Author: Mariam Shergelashvili