Research project by artist Nino Kvrivishvili
The material was prepared in collaboration with the State Silk Museum. It includes the samples and history of Georgian silk from the Soviet time, as well as the biographies of people who worked at Tbilisi Silk Weaving Factory during the 1950-90s. Today, after decades, we were able to meet several authors and talk about their importance and role in the production. The material is based on personal meetings and records.
Elene Sepiashvili
Textile engineer at Tbilisi Silk Weaving Factory
Born on September 1, 1923, in Arboshiki village, Tetritskaro District. After graduating from high school, she continued studying at I. Gogebashvili Georgian Pedagogical School. During 1941-42, she attended but did not graduate from the Faculty of Physics and Mathematics at Tbilisi State University named after Stalin. In 1946, she transferred to the 3rd year of studies at the Faculty of Technology at Tbilisi branch of Moscow Textile Institute, which she graduated from in 1949.
During the same year, she completed her degree project in the city of Ivanovo and received the status of a textile engineer. Parallel to this, from 1947 she was working at Tbilisi Silk Weaving Factory as a quality controller, later as the head of the preparatory workshop, and afterward as the head of weaving and preparatory production. Interested in how new textiles were developed, Elene Sepiashvili was appointed as the head of the group working on textile assortment (designers), which had been formed by Vasily Perov.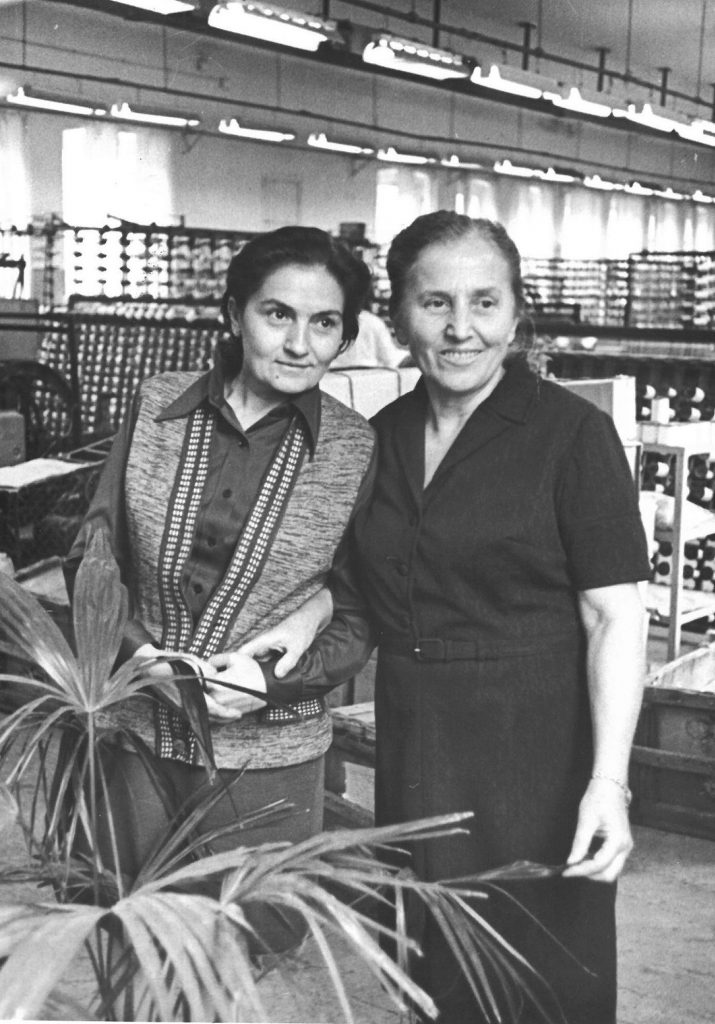 Despite the war, supervising authorities did not lose interest in producing beautiful textiles in large quantities as much as was possible. The workshop was making threads for warp and weft, that were later provided for the weaving department. Tbilisi Silk Weaving Factory was gradually developing. The joint group, supervised by Elene Sepiashvili, was introducing new machines to the production. Also, experimental looms were allocated for producing assortment.
Textiles created by Elene Sepiashvili were produced at the factories in Tbilisi and Kutaisi, as well as in Moldova. The production took place in Georgia, but if there was an interest, technical data was sent to other countries. At the annual All-Union Council held in Moscow, Elene Sepiashvili used to successfully present new assortments. She created "Tsitsinatela" (Firefly in Georgian), a natural silk textile for dresses, which was awarded the silver medal at the All-Union Exhibition in Moscow. "Vardzia," another textile created by her, was highly demanded on the market.
Elene Sepiashvili was successful in her career and was awarded the Honoured Engineer of the Republic. She was inspired to be a successful engineer and to represent her country. During the decrease in manufacturing, silk production stopped in Georgia. However, Elene Sepiashvili started to lead a small weaving production that was established at Tbilisi Polytechnical Institute, where she worked for a few years and created different samples of textiles.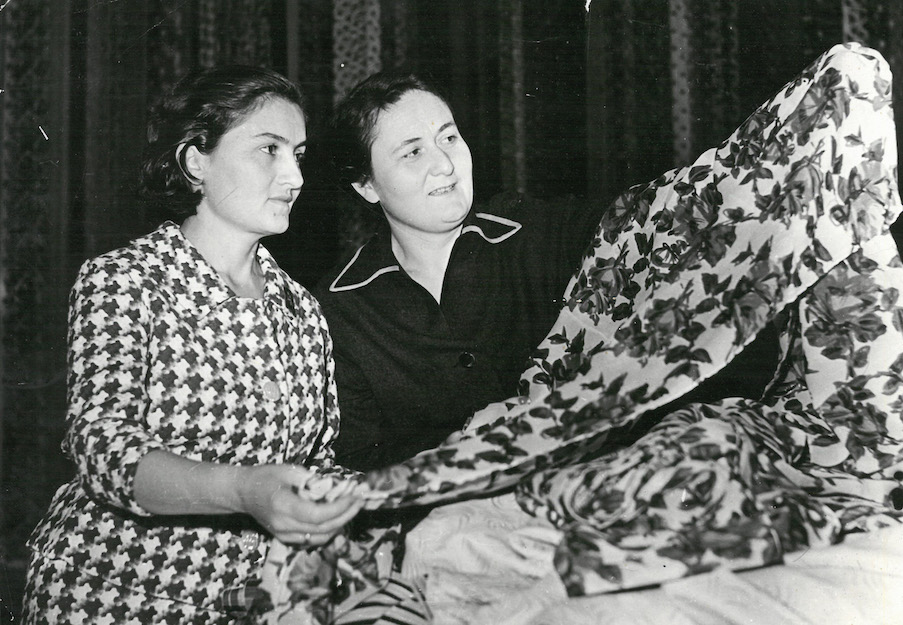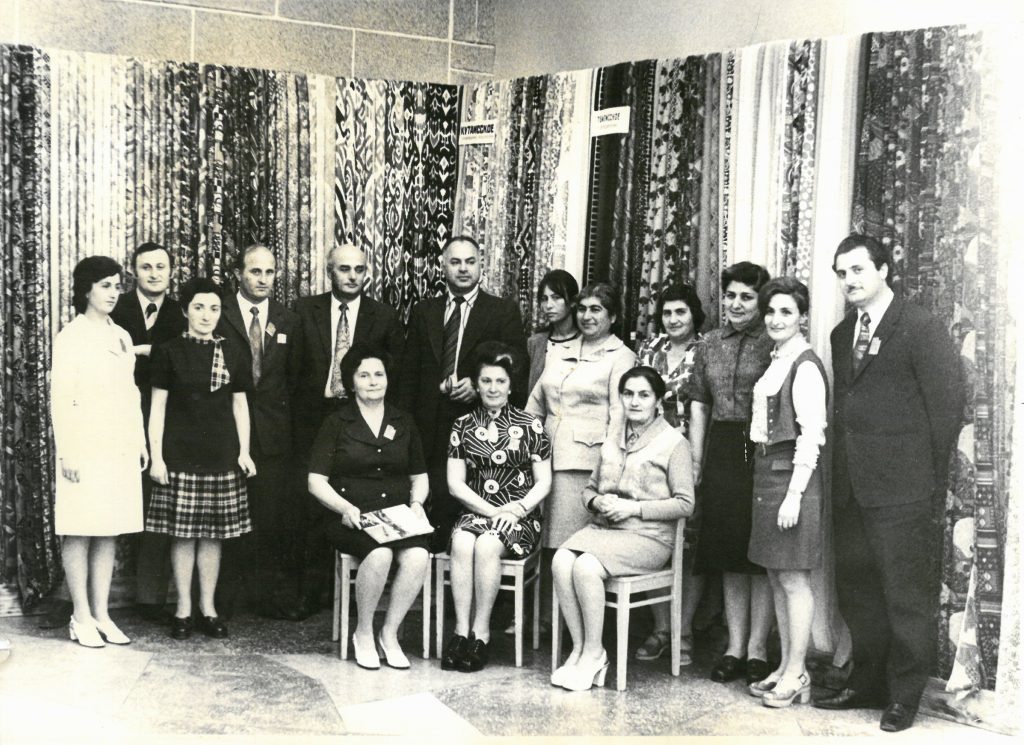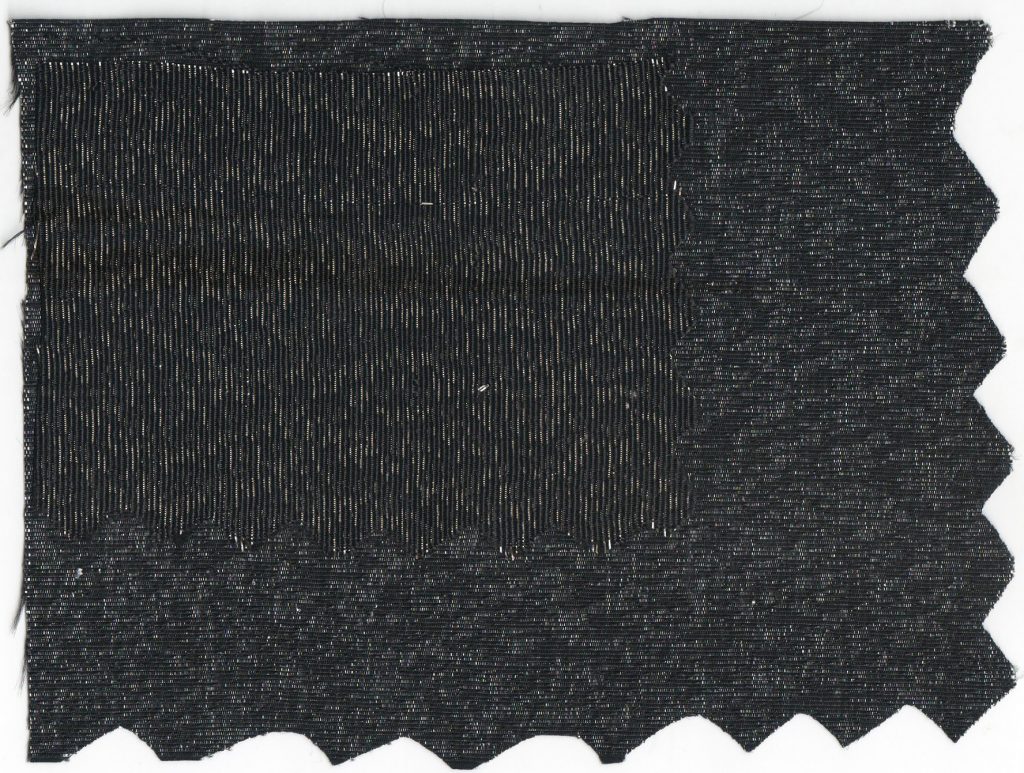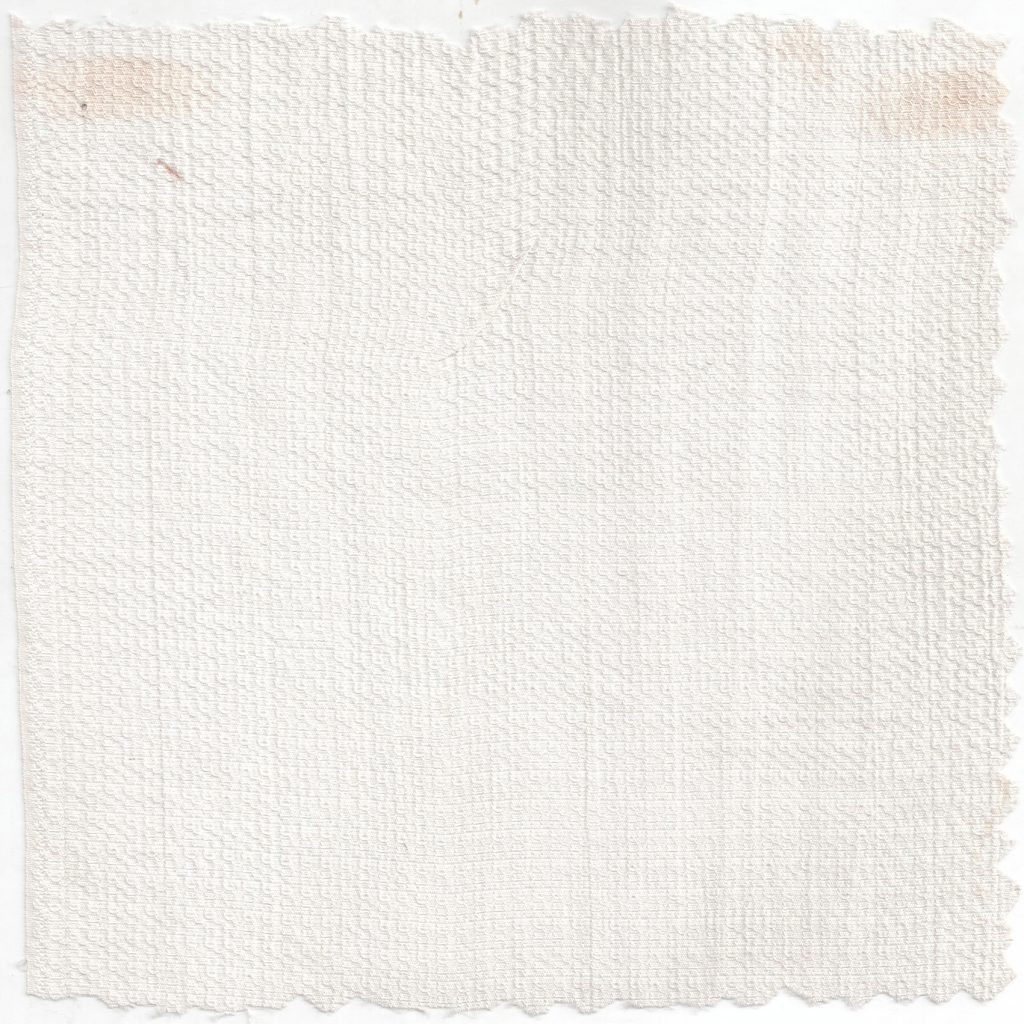 Research and production in the framework of the support residency program "Outside the Cocoon: How to Present Art Publicly During the Pandemic?"
Support for this program is provided by the State Silk Museum through a grant from CEC ArtsLink's Art Prospect program.