When you look at these embroidered lilacs, you will feel the smell of spring. As though it is telling us that the most colorful days of the year are coming. I am going through an album with various delicate works that impress spectators. Today this album is at the Silk Museum, in the section of the library that is not open to the public. At the end of the hall, there is a door to the storage that has shelves full of books. Whenever you look inside, you will see that Dada is working there. For years she has been taking special care of each old and precious book in the Silk Museum's collection.
The abovementioned album is very different from ordinary books. Instead of words, you will find textiles in it. They are connected to a story that might sound familiar to many people, however, we have rarely encountered it in this form. Exactly these textiles, crocheted laces, dress clips, decorative pockets, and subtle embroidery keep a story that Dada always carries with her and shared with me.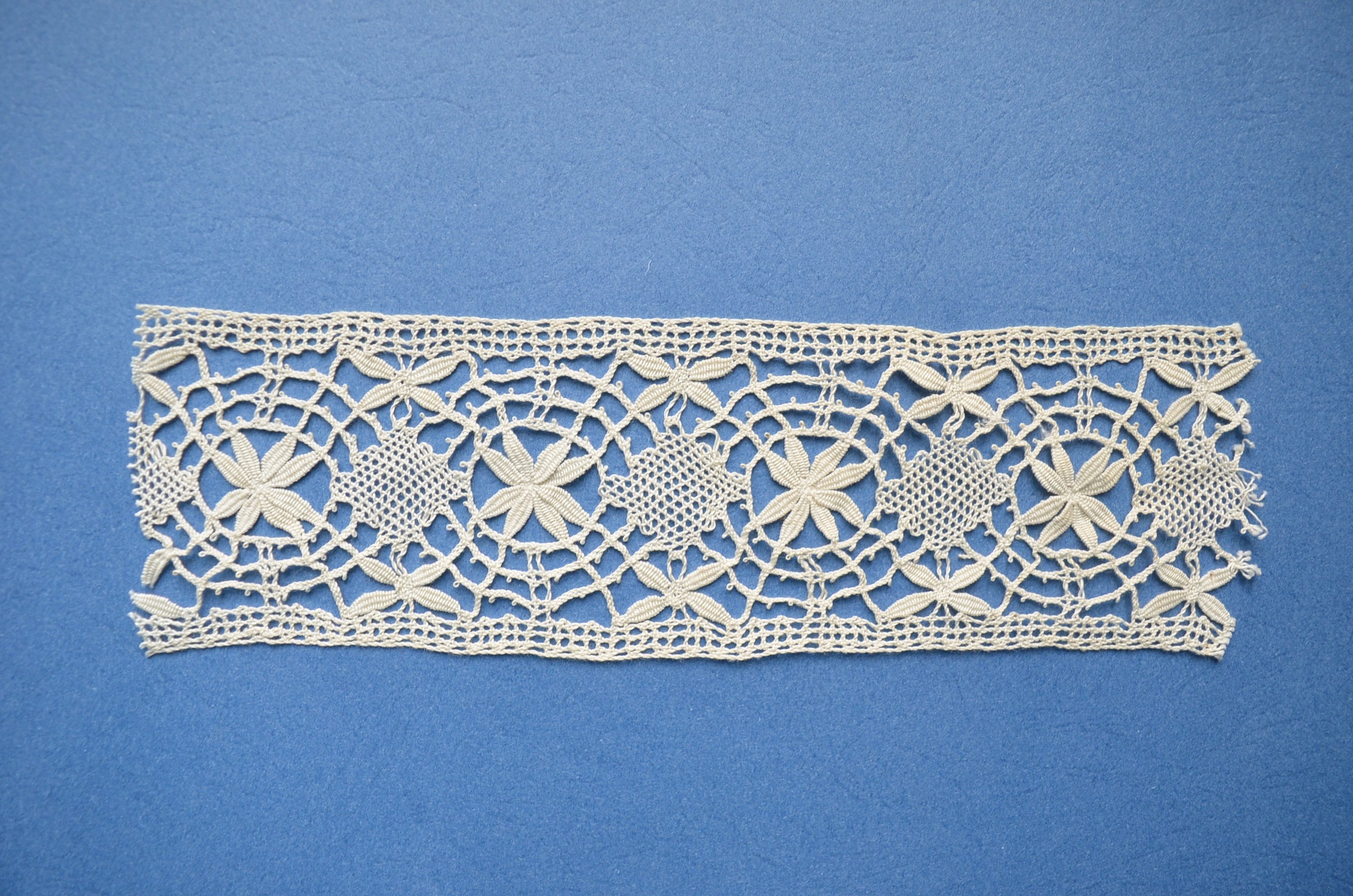 These items were created by Dada's grandmother Nina Kurdovanidze, who was married to Vasil Demetrashvili, a railway engineer and a member of The Society for the Spreading of Literacy among Georgians. The couple lived during the hard time of Soviet rule when many people were deported for "anti-state activities" and many were sentenced to death. Their family of five children also did not survive Soviet repressions. In 1937, Vasil was convicted as a "traitor to the motherland" and was sentenced to deportation. As expected, the Soviet regime showed no mercy to the "wife of the traitor to the motherland" and in eight months, Nina Kurdovanidze was deported to Siberia.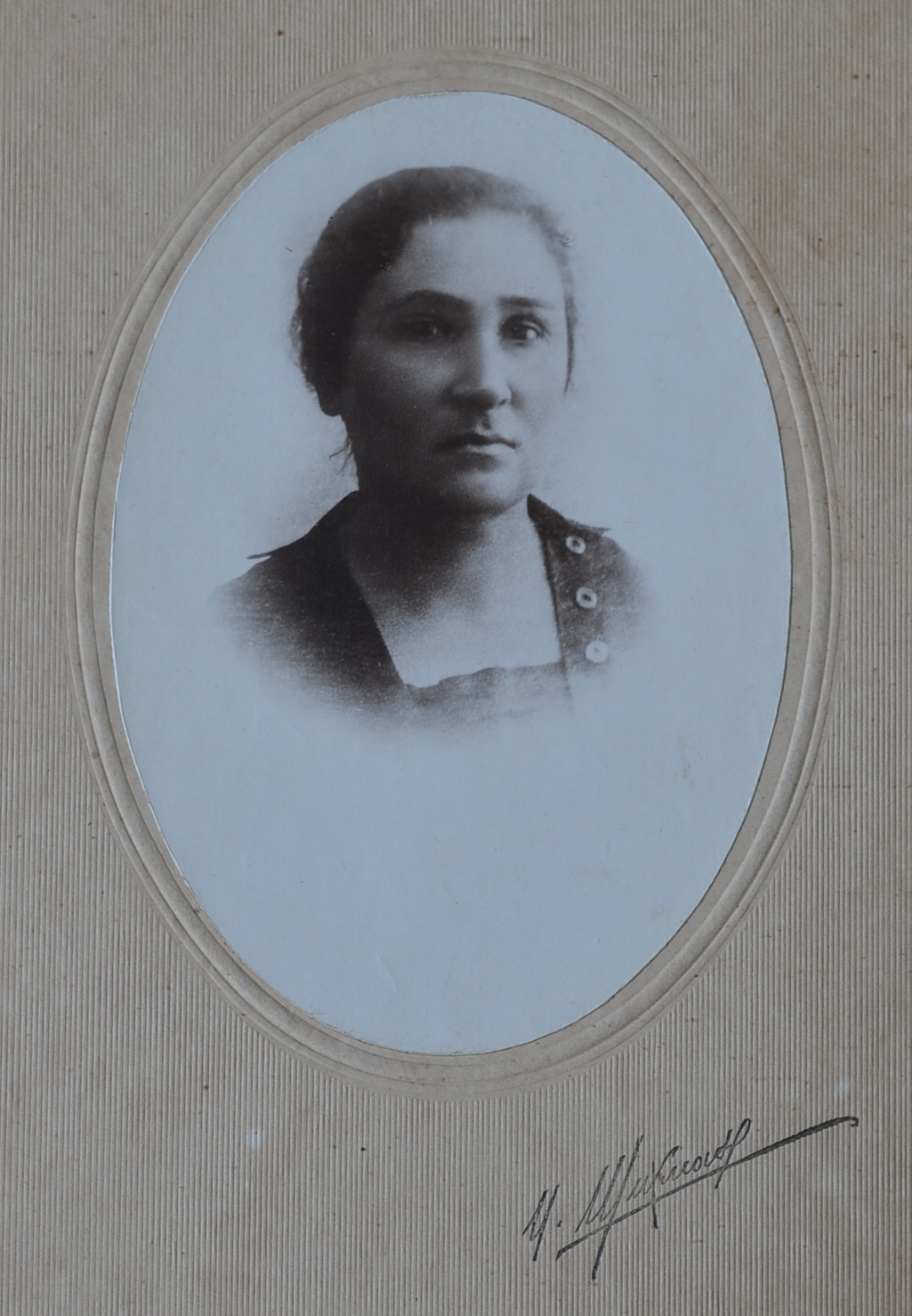 According to narrative information, initially, 51-year-old Nina had to deal with the new reality of living in extremely harsh conditions. After a certain time, she was transferred to the Potma camp in Mordovia. There she was able to do needlework together with other women. Embroidery, sewing, and knitting became part of her everyday life.
During extremely hard six years, Nina Kurdovanidze used diverse techniques to create these works. Directly or metaphorically, today they are threads connecting to the not-so-distant past. In a way, the album is an exhibition of her works. Here you will find embroideries of different floral ornaments. The black pocket with red and yellow flowers would be attached to a mirror to hold a comb and a clothesbrush. I find it to be a very interesting and unusual item. The same applies to the handmade triangular collar and rhombic buttons, the background of which is in white and light blue embroidery. The collar has a black frame divided by a shape of the same color that resembles the bolt of lighting. Possibly, these angular details were made for a specific person.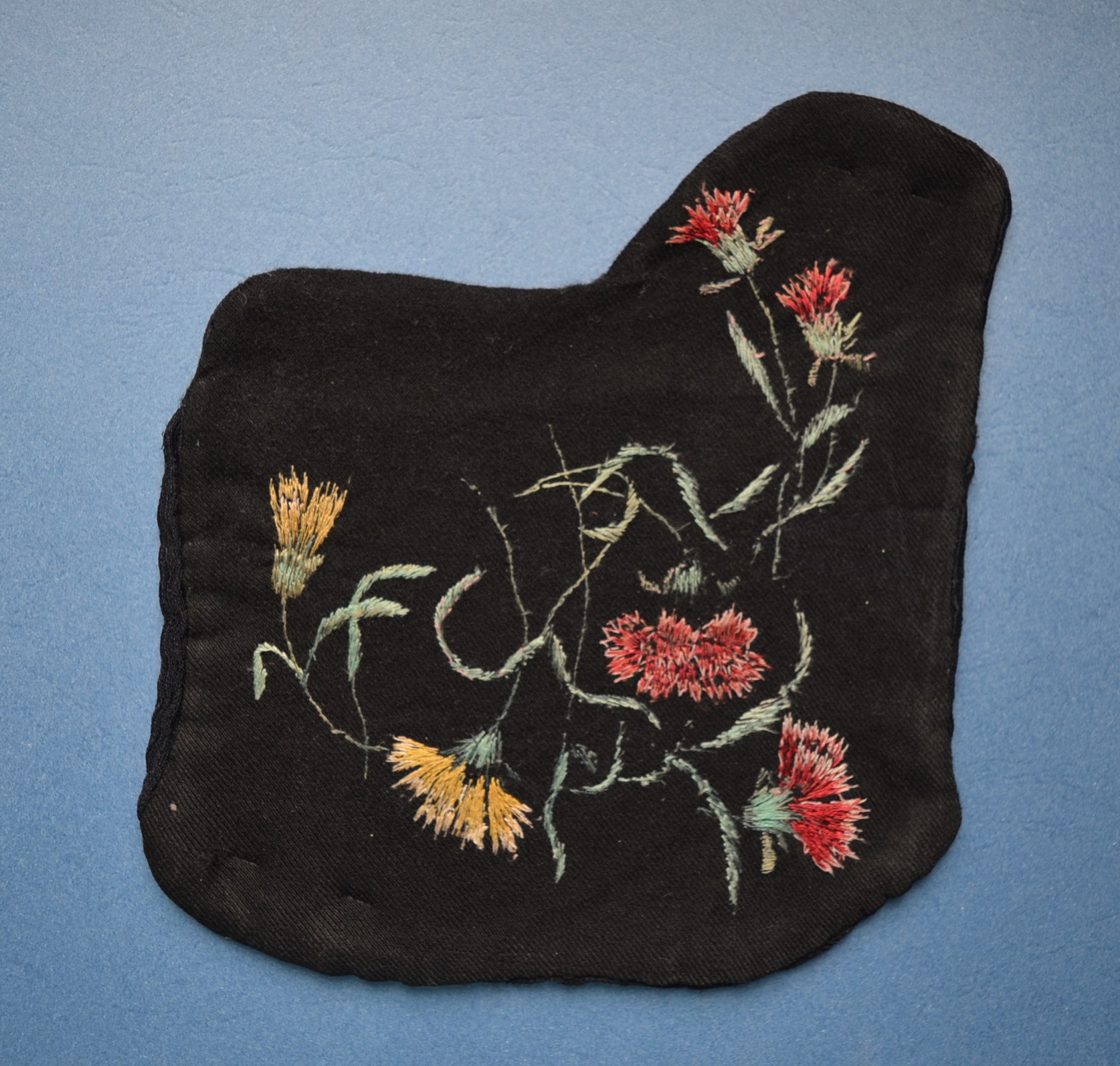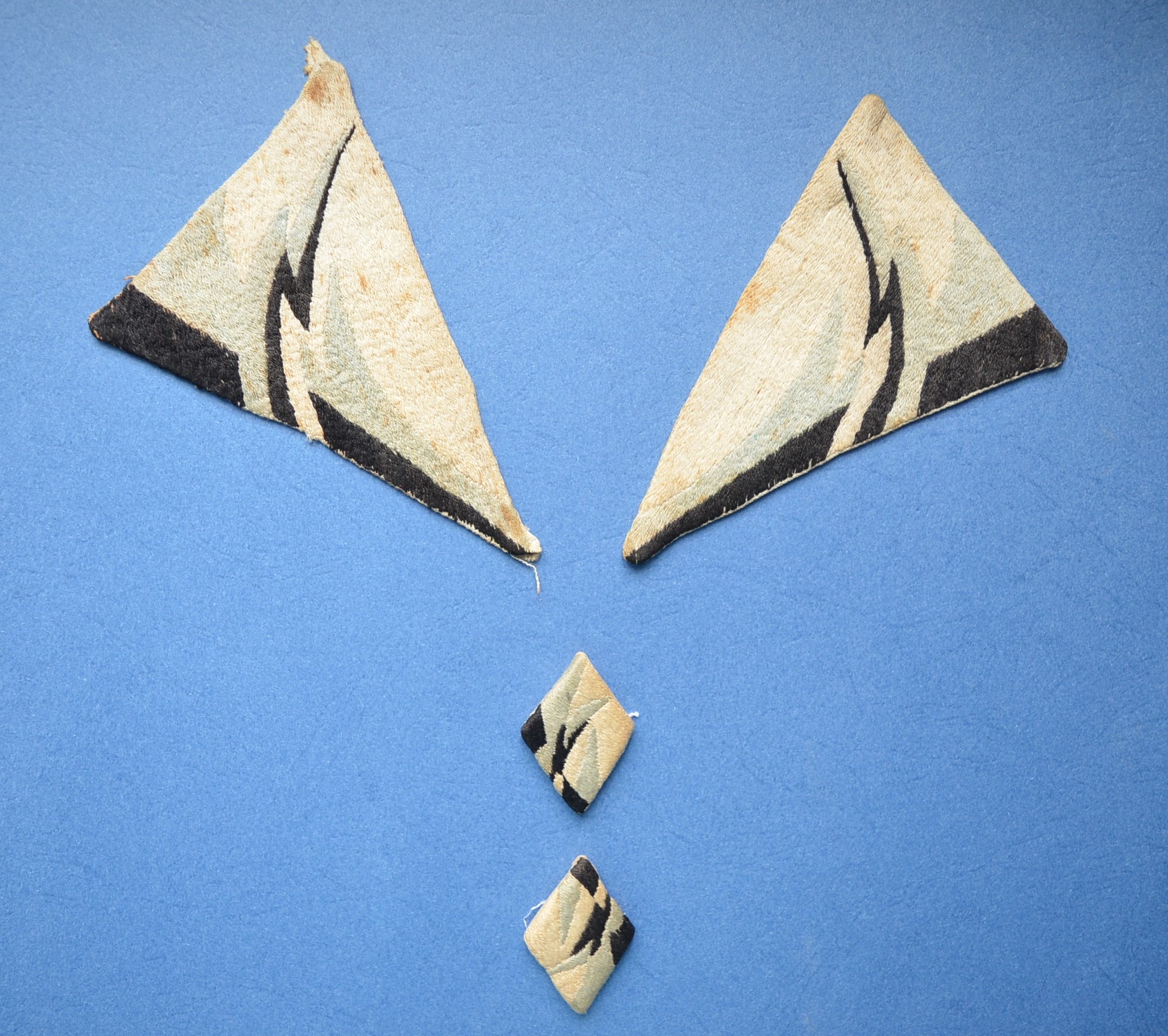 In 1944, Nina Kurdovanidze returned to Georgia. She continued to embroider and sew, as well as started teaching needlework to others. She passed away in 1982 at the age of 96. Her descendants carefully preserved her works to this day. At first sight, the embroidery evokes feelings of freedom, aesthetics, and positive emotions. With their refined contours and forms, they create works that are full of life.
However, we should think about how she managed to create such refined embroidery during the hardest years of her life. Perhaps, this work allowed her to express herself and not forget the perception of beauty during the colorless days of deportation. Colorful embroideries on black textiles are conspicuous. They create distinct contrast and in this context, they might be representing a strong human will of self-expression.
The location of Nina Kurdovanidze's husband was unknown until the period of rehabilitation. After 1956, secret information was disclosed and Vasil Demetrashvili's family found out that instead of deportation, he was sentenced to execution by shooting – the strictest form that was executed in ten days after arresting him.
Many people and families were the victims of Soviet repressions. It is one of the most difficult parts of our history, and each one of us is responsible to remember it and share it with the next generations. In this case, the works that were made years ago are part of the process. Their meaning is kept by people who are always ready to tell these stories.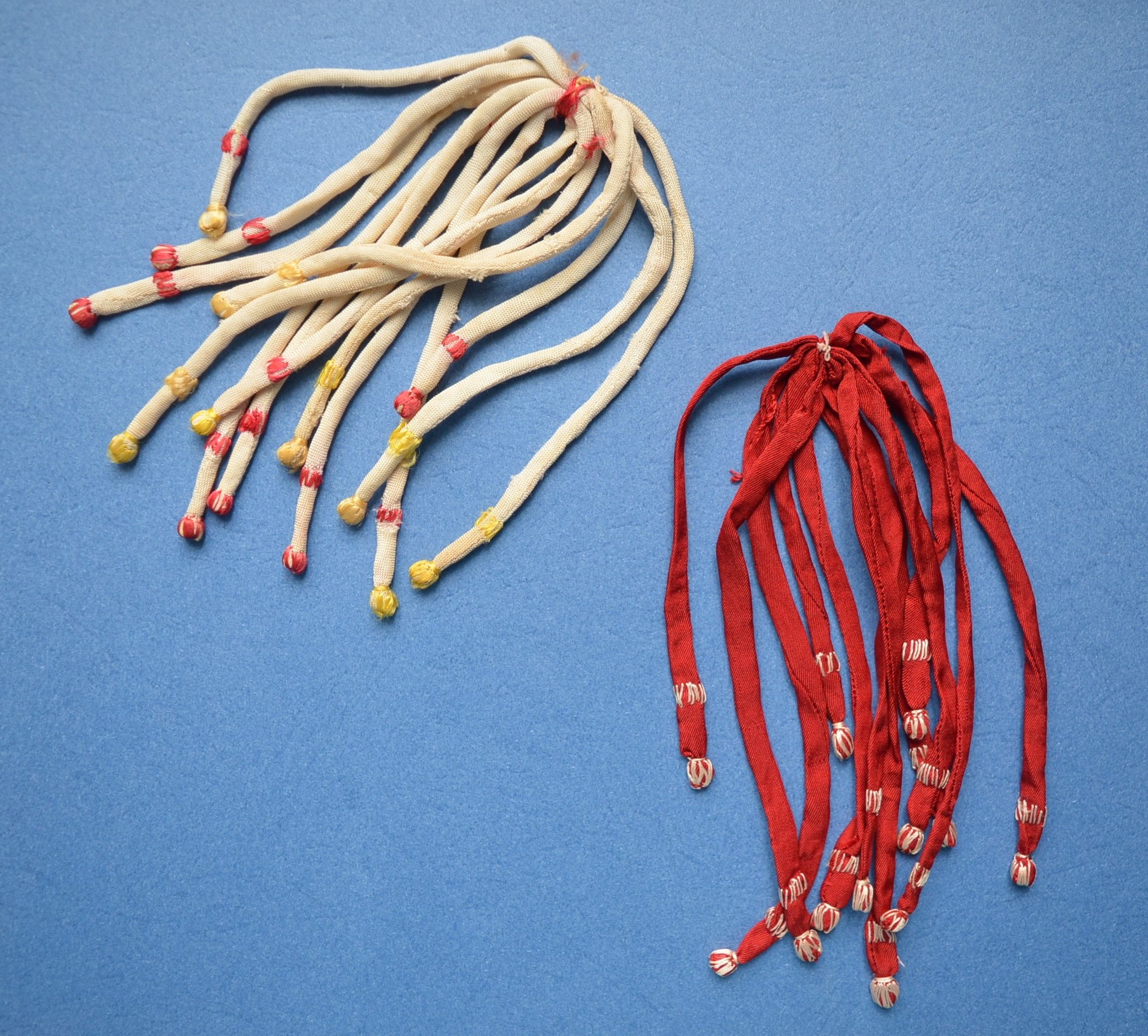 Author: Mariam Chachanidze
You can see more needleworks by Nina Kurdovanidze in the digital album below: