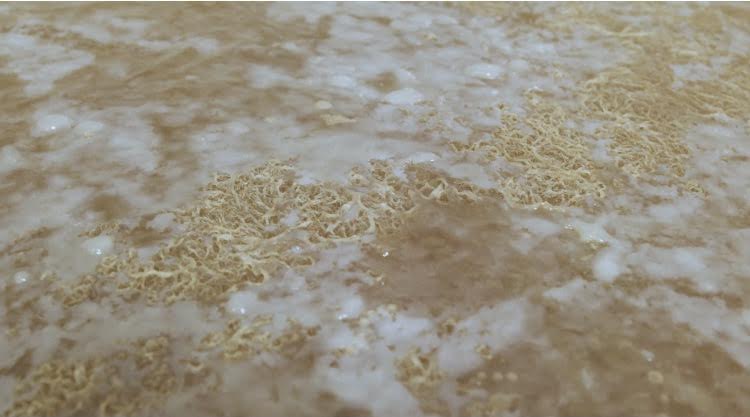 My relationship with textiles started from a younger age. However, I was not interested in "traditional" textiles, but in those made out of various materials. Sometimes I expressed this by dressing dolls or wearing them myself…
For a long time, I have been interested in various materials that can create different surfaces and forms. In the working process, I realized that I was dealing with unethical and polluting materials. This turned into an idea to research the process of creating vegan, biodegradable leather.
I'd like to tell you about this. Nowadays, the expansion of fashion, furniture, and car industries increases the use of leather. In our consumerist environment, this has escalated the harmful influence of production. In this reality, new textiles emerged that are made from various non-traditional methods and materials, including our food, such as mushrooms, bananas, or pineapples.
I decided to become a part of this reality. Together with others, I actively started to work on a material that starts growing on water's surface and creates a protective layer from the environment. As clothing is a "membrane" that protects us from our surroundings, this layer becomes a textile itself. This biodegradable, renewable material has a big potential.
Nini Goderidze

Designer