It's said that the first thing you forget about a person is their voice. As time passes, slowly you forget their appearance too. Photo and video material slow down this process. The most intense memories are evoked by their belongings: materials and textiles of everyday life.
This trapezoid-shaped, yellowish linen dress, tight and slightly wide towards the end, belonged to my grandmother. She sewed it in the 1960s for a special occasion – her relative's wedding where she was a bridesmaid. In her generation, many women were able to tailor and knit. It was believed that a woman had to necessarily learn these crafts – it was an unwritten rule. There were special ateliers, however, handicraft was more valued. There was a shortage of clothes at shops, but if you were able to find something, it would be a mass-produced item. People wanted to have something individual, distinctive. Hence, they preferred clothes that were tailored according to their taste. As for the textile, linen used to be very popular back then. As a natural material, it was comfortable to wear during hot summer evenings. Synthetic fabrics are more popular nowadays. One of the reasons is that natural textiles easily wrinkle and ironing is time-consuming. This is not compatible with our rapid way of living.
I am amazed that a dress, which belonged to my favorite person can concern so many different factors and diverse topics. It tells each one of us a story that is distant and special, or perhaps, quite familiar and intimate. Now, when my grandmother is no longer with us, this very precious item will remind me of her, her life, hard-working nature and tireless hands able to work on anything.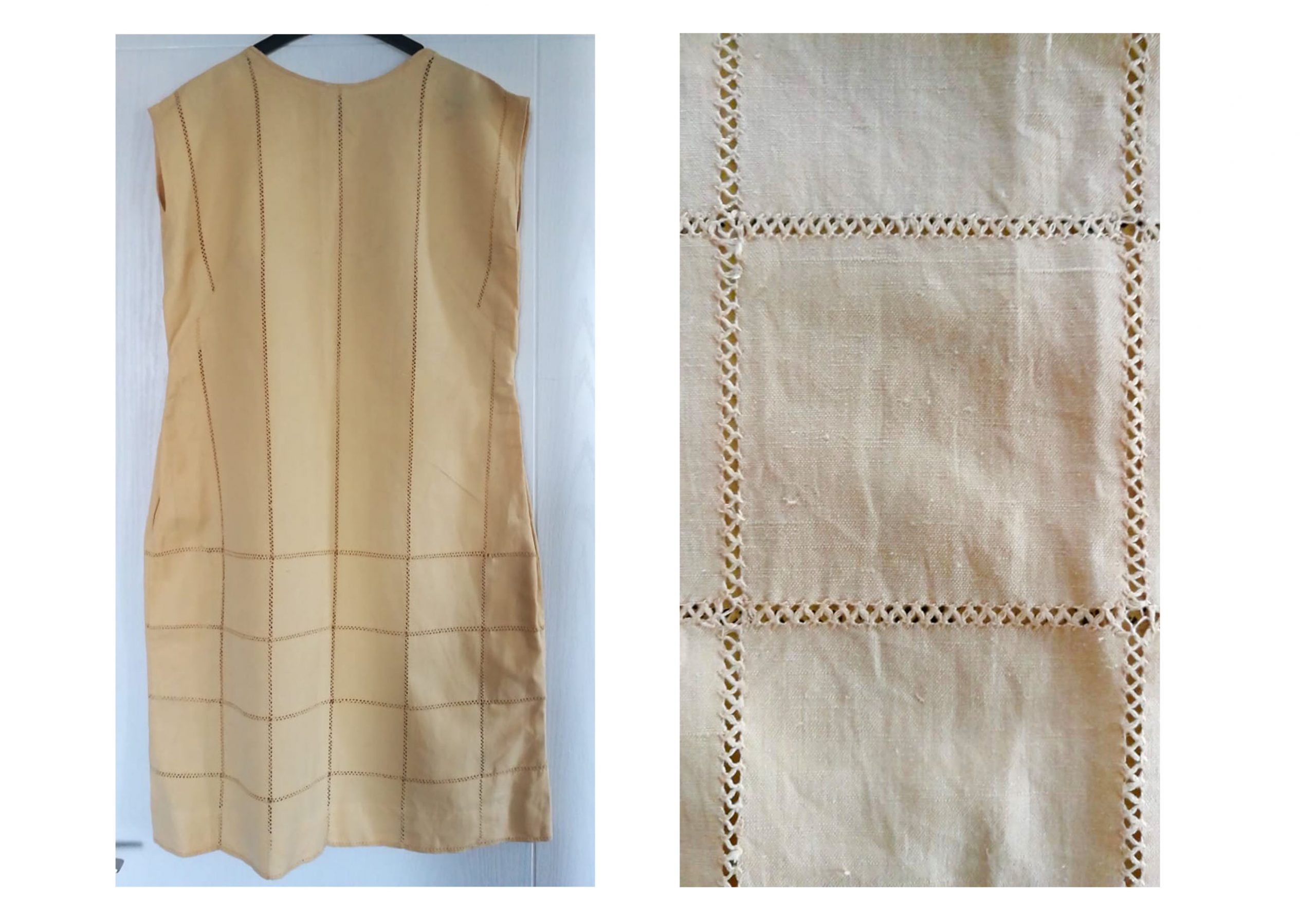 Elisabed Diasamidze

Visual art and design student