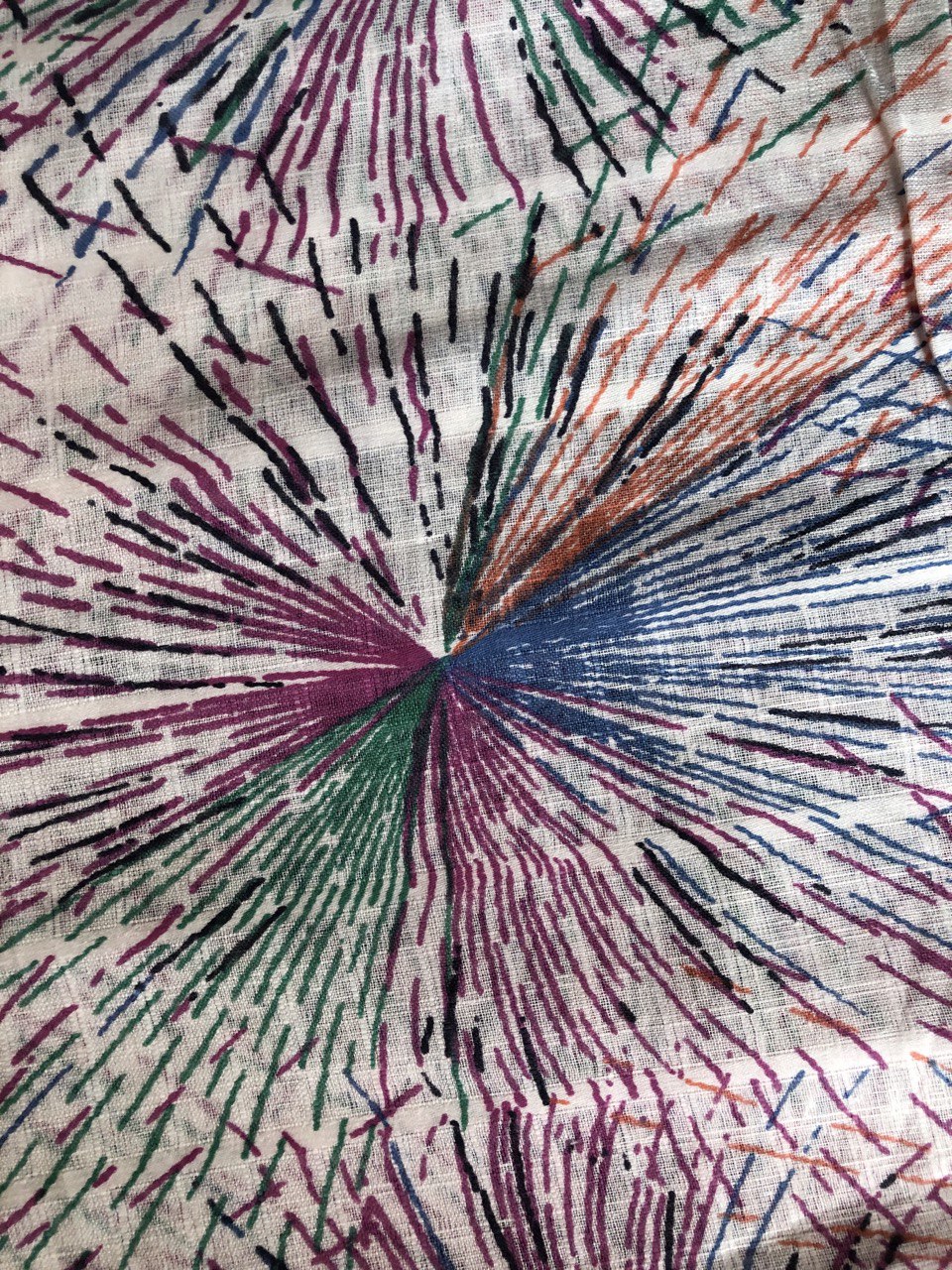 A few weeks ago, my mother gave me textiles from a suitcase full of summer clothes and added – "Here, maybe you will find it useful for an artwork."
I was observing these forgotten cotton fabrics for a few days. Three textiles turned out to be particularly interesting for me. Two of them have a "typical Soviet" floral pattern, like those worn in old movies – one is glossier with harmonious colors, and the other is very contrastive and graphic. The third one slightly differs in material and pattern. The white cotton cloth reminds me of a net. Fibers of various thicknesses create lines that make a certain picture. The fabric has a geometric composition resembling fireworks. Strangely, I connect each textile's character with the representatives of three generations in my family: my grandmother, my mother, and myself.
I wholeheartedly wanted to use these textiles in an artwork, or at least to sew something. However, a strange feeling did not allow me to do this. The feeling that this is the only, sacred and untouchable thing that links me with past, history, and my family. I do not want to cut, spare, or damage this connection. My grandmother even told me to use them as cleaning cloth, that these were nothing special. For her, these colorful fabrics are remnants from the "dark period," carrying nothing but bad associations. Like these textiles, my grandmother has hidden the memories of her youth in an old suitcase, and she wants nothing more than to forget them forever.
Sofiya Meskhi

Visual art student